The Definitive Guide to Choosing the Best Recurve Bow in the World
Archery is a great hobby to take up, but if you want to get the most out of your experience, you need the right tool for the job. The most popular type of bow for modern archers is the recurve bow. The name comes from the fact that the limbs curve away from the archer at the top and bottom. This design allows more energy to build up in the string without increasing the axle-to-axle length of the bow any more than necessary.
Recurve bows have been around for thousands of years, but they've gained popularity in modern times because the advanced materials and construction techniques available allow for recurve bows that can handle the extra power generated by the design. Today recurve bows are the only kind of bow that archers can use in the Olympics. But how do you decide which is the best recurve bow in the world or which is the best starter recurve bow?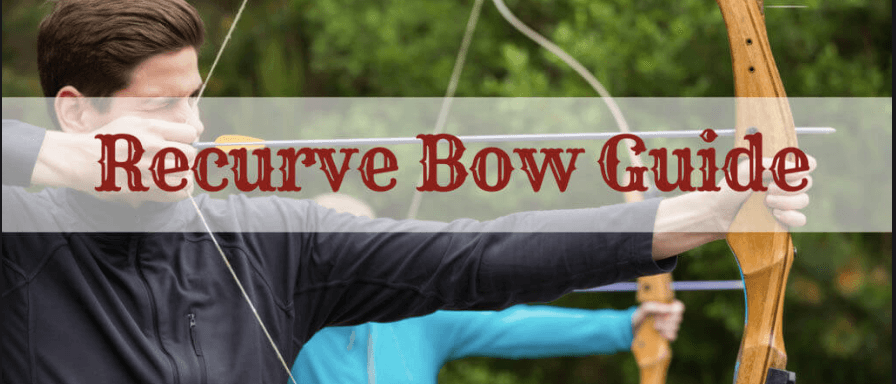 Deciding on buying a recurve bow is an easy decision to make, but it's more difficult choosing which model to purchase. There are many different attractive bows on the market today. The first thing to remember when looking for the right recurve bow it's important to remember that there is no one model that is perfect for everyone.
You need to consider things like length, draw pounds, and the total package. The younger the archer, the shorter the bow should be and the lower the number of draw pounds should be. But older and more advanced archers will require a longer and more powerful bow.
This might seem like it's a lot to consider, but don't worry. We've gone through the most popular recurve bows on the market today and sorted through them to discover the top models. Each of these bows has strengths and weaknesses that we will discuss in detail so that you can find the best recurve bow that suits your unique needs.
No bow can magically transform you into a master archer, but the right bow can make it much easier to practice until you're consistently hitting the bullseye. Let's now take a detailed look and review my Top 5 choices for the best recurve bow in the world.
Southwest Archery Spyder Takedown Recurve Bow and Arrow Set
If you're looking for an accurate, comfortable, and durable bow that's available for an affordable price, then the Spyder Takedown Recurve Bow from Southwest Archery is just the thing for you. This bow is a great option for just about anyone interested in archery.
There are sizes available ranging from 20 pounds to 60 pounds, increasing in 5-pound increments. This means that you can pick the perfect size for your strength and body type. There's also the option to buy a package that includes a stringer tool, which is required to install or remove the bowstring. If this is your first bow, you'll either need to get a package with a stringer tool or buy one separately.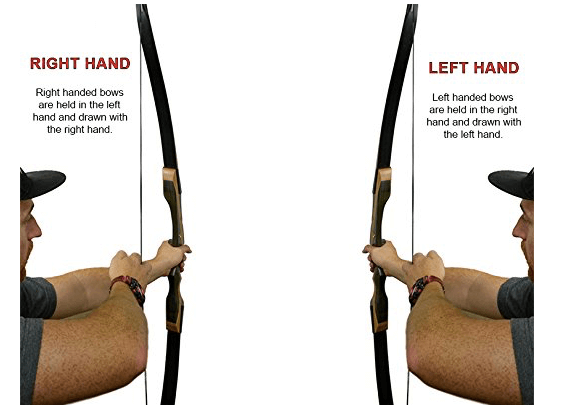 Finally, you can purchase this bow with confidence because new bows from Southwest Archery are eligible for a 1-year manufacturer warranty. Just make sure to register your new bow online to receive the coverage you deserve.
62 inches axle-to-axle.
29-inch max draw length
5-8.25 inch brace height
20-60 draw pounds
Ships with 14 strand Dacron string, riser, matching limbs, rest, and instructions.
Covered by 1-year manufacturer warranty
Genesis Original Bow
If you're shopping for an young archer then the Genesis Original bow is just what they need to get a great start in archery. It can be used by archers of all ages but it's best for children between the ages of 8 and 16. The bow is a nice size for younger archers and has a solid draw strength range. You can adjust the draw strength on this bow to fit your needs, moving it between 10 and twenty pounds with a few twists of a wrench.
The design is also cool and colorful, which children will love. If you're looking for a colorful bow then this is a great option. It's available in twelve different colors, ranging from black, to camo, and even pink. It should be noted that this is just a bow. It's also nice that both right and left hand variations are available, so you can get the design that you'll be most comfortable with. The main drawback with this design is that while it's perfect for younger archers it might not have the power that older and more experienced archers want.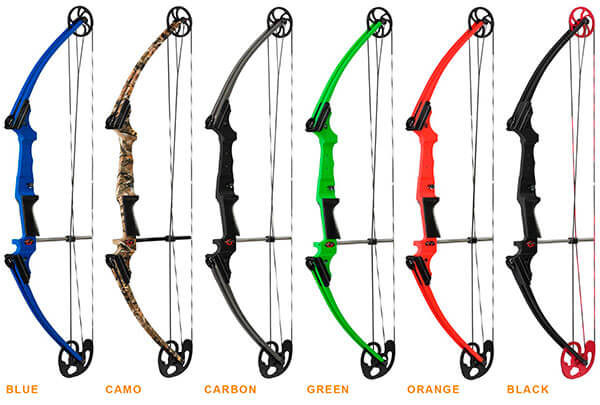 It's one of the shorter recurve bows on our list and it also has limited draw power.  For archers over the age of 16, a 20 pound draw weight is the bare minimum, and experienced archers will want even more power. The bow is ready to shoot out of the box since it comes with a rest and nock pre-installed. But that's as far as the accessories go, if you want anything else you'll have to purchase them separately. Gloves or finger guards are things to consider, because it's pretty easy to hurt your fingers shooting with this bow as it ships. It's also unfortunate that this bow doesn't come with a standard warranty.
Still, the Genesis Original is a great little recurve bow for beginning archers. There was a reason it was named the official bow of the National Archery in the Schools Program, this is the perfect learner's bow.
5 inches axle-to-axle
30-inch max draw length
625-inch brace height
10-20 draw pounds
Ships with Allen wrench, strings, rest, and nock.
Samick Sage Takedown Recurve Bow
Here is another attractive and powerful bow that makes it at #3 on my list for the best recurve bow in the world. The riser is made with layered maple, and the upper and lower limbs are made with black fiberglass fit around another layer of maple. It all adds up to an attractive package that looks as good as it feels. The Sage Takedown comes in a number of different variations to fit the needs of most archers.
To begin with, it's available in right and left-hand orientations to help you shoot the way that you feel comfortable shooting. It also comes in a variety of different sizes, ranging from 25 pounds of draw strength to 60 pounds. Children under the age of 16 who haven't shot bows before might find the 25-pound entry point to be a little too tough, but everyone else should see what they're looking for in Southwest Archery's lineup of recurve bows.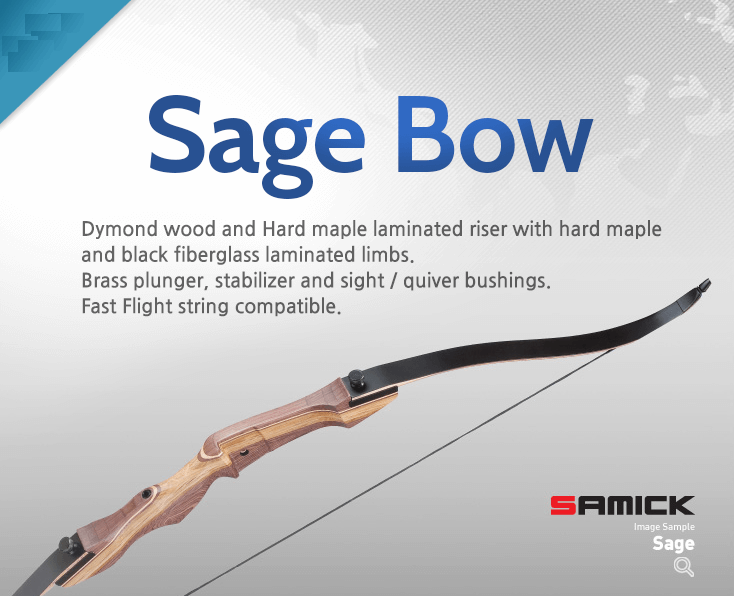 No matter what strength you get the bow weights in at just over two pounds, making it very lightweight and easy to handle. In addition to the standard accessories you can expect with a recurve bow, this package also includes a link to video tutorials that will give you specific instructions on how to set the bow up. Add in the stringer tool, and it's a breeze to get this bow in working order and start shooting right after delivery. This bow also comes covered by a standard 1-year warranty from Southwest Archery, so you can buy with confidence that you can't get from bows without coverage.
This package is an excellent deal for adult archers of every skill level and is one of the best recurve bow for target archery. It's easy enough for a beginner but strong enough for someone who is looking to take their game to the next level. Just make sure you purchase the right model, so you get the draw strength you need to succeed.
62 inches axle-to-axle.
29-inch max draw length
25-8.25 inch brace height
25-60 draw pounds
Ships with B-50 bow strings, rest, and stringer tool
Covered by 1-year manufacturer warranty
Longbowmaker Hungarian style Handmade Longbow Flagella Recurve Horsebow
If you're looking for a bow that feels a little more like something Robin Hood wood use then this is the recurve bow for you. This bow has a sleek and classic look that feels like something out of an Errol Flynn movie. It's hand assembled using materials like real wood, leather, steel, and a fiberglass core.
Please note, it is not pure wood even though it might seem to be at first glance. Still, between the materials and the assembly, this bow is durable without being too heavy. This bow is available in draw weights ranging from 30 pounds to 60 pounds in 5-pound increments. If you're shopping for a child, this bow might be a little too much for them. 30 pounds can be a little tough to handle for people who aren't athletic and have never shot a bow before. But if you have some muscles or experience, then this bow is available in a size that will meet your needs.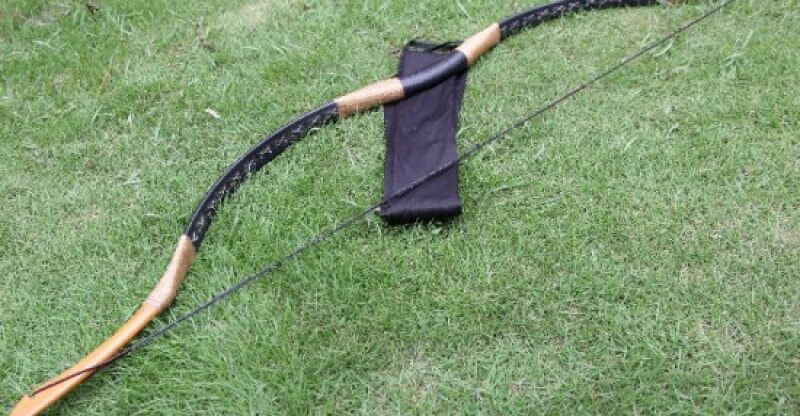 One thing that this bow lacks is a warranty. The manufacturer seems to be relatively well regarded, but if you have an issue with this bow, the lack of warranty will leave you exposed. The strings are also a little on the cheap side, so be prepared to replace it sooner rather than later. Still, this is a relatively cheap bow so it wouldn't be too expensive to replace.
If you're looking for a modern bow with an old-school style, then the this recurve bow from Longbowmaker is a stylish and functional choice.
57 inches axle-to-axle.
28-inch max draw length
30-60 draw pounds
Ships with bowstrings
Covered by 1-year manufacturer warranty
KESHES Takedown Recurve Bow and Arrow
This is another bow that combines an affordable price with quality construction. The price says bargain but when you pull back a feathered arrow and let it loose you'll feel like this bow cost a pretty penny. It's another bow that's great for younger archers because it's available with draw weights as low as 15 pounds. On the other hand, because it only goes up to 35 pounds, this bow isn't the best for experienced adults but is a great candidate for the best youth recurve bow in the market.
To kill a deer humanely, you need a bow with at least 40 pounds of draw strength. Still, if you're looking to do target shooting, then 35 pounds of draw strength will get the job done. The grip is comfortable and made of an attractive mix of woods. If you look at the accessories bundled in this package, you'll see that this baby is fully loaded. You don't just get strings, a rest, and a stringing tool; you also get a sight and an instruction book. The book will will lead you step by step through the setup process and give you tips you need to know as a first time archer. It also comes with brass bushings already installed so you can add on new accessories with ease.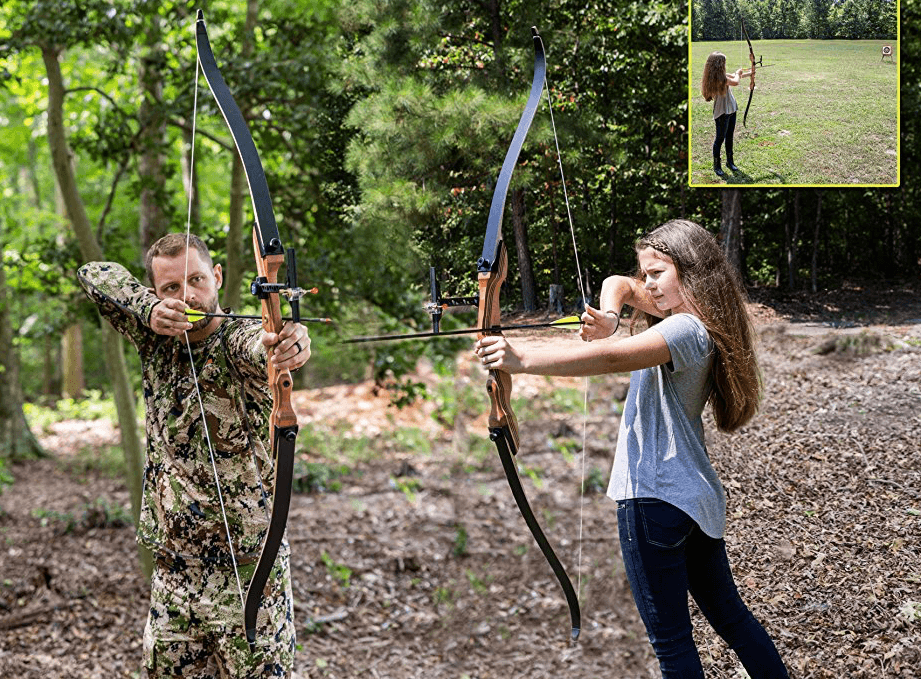 The only thing that's missing out is professional nocking. Still, with this one purchase you get all the basics an archer needs besides a bow and quiver. Add on a satisfaction guarantee from KESHES, and you get a highly appealing package. This bow is mainly for beginners, but that's nothing to sneeze at. This is a solid, affordable, and feature-packed bow that will start any beginning archer off on the right foot.
It isn't the fanciest bow, but it's a good bargain for its price tag.
62 inches axle-to-axle.
29-inch max draw length
5-8.25 inch brace height
15-30 draw pounds
Ships with Dacron bow strings, sight, rest, and stringer tool
Covered by 100% satisfaction guarantee
Aiming for the perfect Bow
You've now had a chance to read about the five top recurve bows on the market today. If you're shopping for a younger archer, then a smaller bow like the Genesis Original Bow is a good choice. If you want to hunt game, then you definitely need to buy a bow with a larger draw weight.
40-pound arms are necessary to kill most deer, and 50 pounds are required for bigger game animals. For target practice, there is no minimum, but most adult archers would benefit from a bow that's has a draw weight of 25 pounds. On the other hand, remember that if the bow strength is too heavy, it will be difficult to use the bow. Choosing a bow requires finding your personal sweet spot.
If you're not sure what you need, then you should read up on recommendations for your gender, height, and weight to make sure that you get a bow that will give you the power you need. In my next articles, I'll also talk about choosing the best arrows for recurve bows. Till then, Good luck and good shooting!